Aviture Values | Culture | News
Aviturian Molly Misek departed for a year-long sabbatical across the globe on January 4th. To stay in touch, she's sharing blogs about the world she's experiencing ... all through the lens of Aviture's six core values. Below is her first blog describing the first leg of her journey from LA to New Zealand.
----
Hey Aviture! It's been quite awhile, though it feels like the time's flown by. New Zealand's been a blast so far, and part of me doubts I'll ever leave this wonderful country at the rate I'm traveling. Spoiler alert: I'm traveling very slowly.
And but so. It's time for an update. I've thought about the six Aviture values and how they've played out on my trip so far, less than a month in. In January, one's stood out: Stay Hungry.
I'm always hungry (don't even ask how many burgers I've eaten here), but I gather this Aviture value means more than physical hunger. It means endless curiosity; it means striving to increase understanding. As many tropes have been written about travel, I hate to be a bore — but travel allows for curiosity beyond the typical tourist attractions and must-sees. For me, this curiosity has centered almost entirely around the people I've met since I said goodbye to my parents on January 4.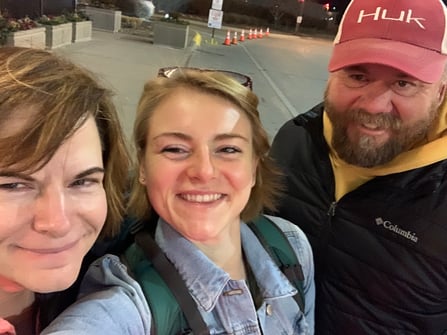 I began with 36 hours in LA, staying with my friend's mom in Hollywood as she and her lady friends held a sort of send-off for me. I was uncharacteristically a ball of nerves, but the good Los Angeles vibes wore off on me as I officially departed for my flight from LAX to New Zealand.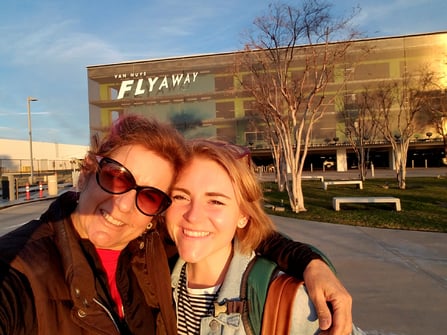 After landing, I started my journey in Auckland, venturing to my Airbnb with a French retiree named Elisabeth who gave me the NZ lowdown. I even met with an old professor for — you guessed it — a burger. And some ice cream.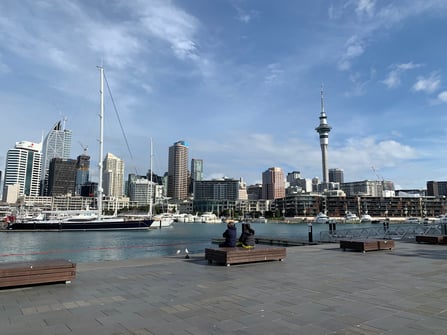 A couple days later, I spent time kicking back on Waiheke Island, a quick ferry ride across the bay. I reflected on my priorities for this trip: namely, opening up to other people and taking things in stride. A year's a long time to be gone.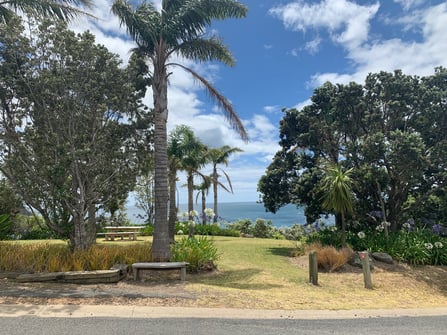 From there, I drove up to Whangarei & Bay of Islands for four days on the Northland beaches, where I really hit my stride. It's amazing how close you can become with someone after such a short amount of time — and on the other hand, how quickly those same people can leave as travel plans diverge. It's simultaneously the best and worst part of travel for me, something I'm excited to see transform over my journey here.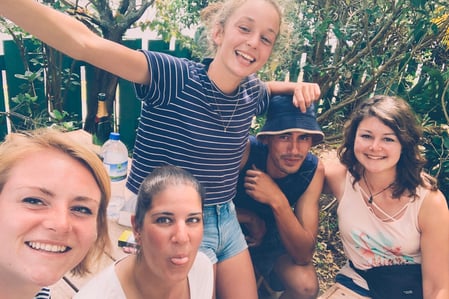 On a whim, I worked at a hobbit house for one crazy, glorious week in Rawene, where I rediscovered how much I love kids. As someone who's always feeling like I need to act more professional around other adults, I relished the freedom (and humility) that comes with helping a mom corral a few kids and try to paint a house in the process.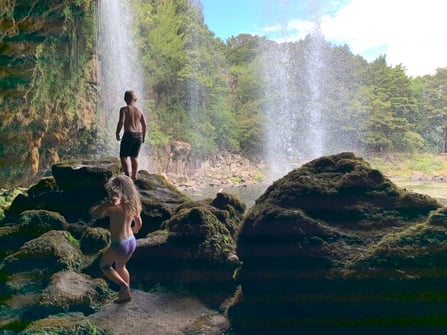 Seeing as I'd only covered a small part of Northland in two weeks, I was eager to continue my journey south... and there's where the Fat Cat takes me back to Auckland — more specifically, to a total hippie commune where I remembered how restorative living in community is. And I got a stick 'n' poke tattoo. I promise it was only sort of like the Manson family farm.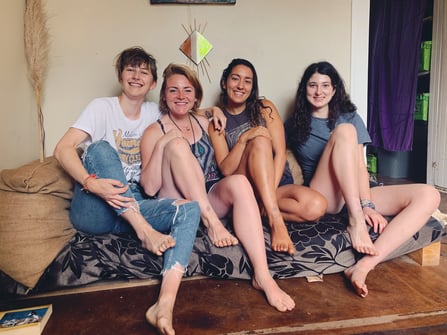 And finally, I just finished up a handful of days camping & cruising around Coromandel, (link to ) a gorgeous peninsula known for its beaches, hikes and copious amounts of Germans. Just kidding on that last part — Germans are everywhere, not just in Coromandel. Also, who knew sleeping in a tiny Mazda could be surprisingly comfortable?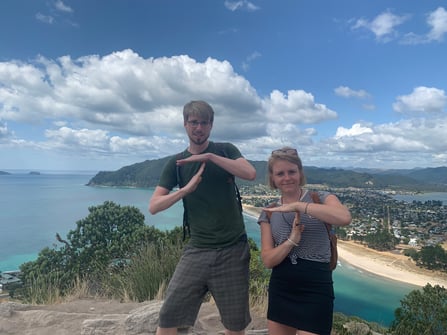 So yes, I've been staying hungry, for ice cream and for human connection, however brief some friendships may be. Living day-to-day makes it easier to appreciate what's in front of me, opening my heart and adjusting my expectations as I go along in this journey. Sometimes it feels like a challenge just to get some time to myself — I can definitively say I haven't felt truly alone thus far, which is a cool realization.
For now I'm in Rotorua, a city built around geothermal pools that smells like sulfur (read: rotting eggs) but has a genuine charm. More to come next month, where by all estimates I'll still be in New Zealand.
If you'd like to keep up to date on my adventures, follow my blog at mollaroundtheworld.com. I've been pretty consistent at publishing new posts as I go along.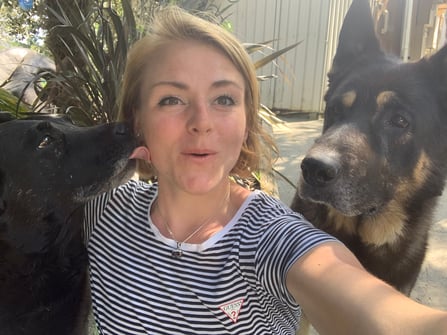 Cheers & stay hungry, mates! Kia ora,
Molly