Business Innovation | Business Impact
Business innovation is bigger than technology.
Bold statement from a technology partner? Not really. Aviturians are proud proponents of innovation being more than a one-time event or solution — innovation is a lifestyle; intrinsic to a company culture (like ours!). Technology enables business innovation by helping overcome an obstacle, solve a problem, or by streamlining inefficiencies. The innovation itself is the results of those efforts. In other words, it's the impact of the initiative.
Innovation Examples to Inspire Your Business Transformation
At Aviture, we're all about driving impact. That's why we've compiled a list of innovation examples that showcase difference makers across diverse industries that will inspire your roadmap for 2021.
Financial Innovator: Meet Acorns, the Investment App for Everyone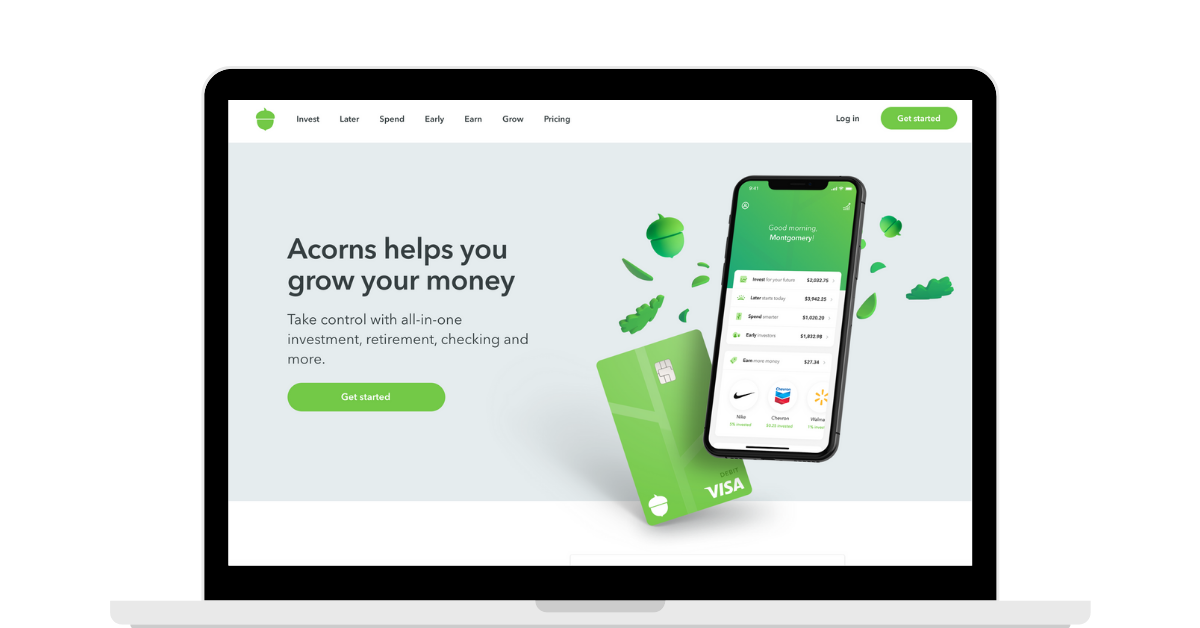 If Office Space taught us anything, it was that pennies on the dollar definitely add up. But while Ron Livingston and his disillusioned coworkers were dabbling in illegal activity, Acorn helps consumers squirrel away spare change for serious impact.
Acorns launched in 2014 as a mobile app that rounds up user's debit and credit card purchases to the nearest dollar, then funnels the resulting pocket change into an investment account. Over the years, they've expanded their product offering to include savings accounts, IRAs, checking accounts (complete with debit cards) and a fully-redesigned app experience focused on showing users just how much money they're saving.
Quick Facts
The Impact
By providing consumers an easy and affordable way to invest and save their money more strategically, Acorns is making good on their mission to promote overall financial literacy and help people from all walks of life grow their wealth.
Logistics Innovator: Meet Decision Logic, the Restaurant Management Software Saving Your Supply Chain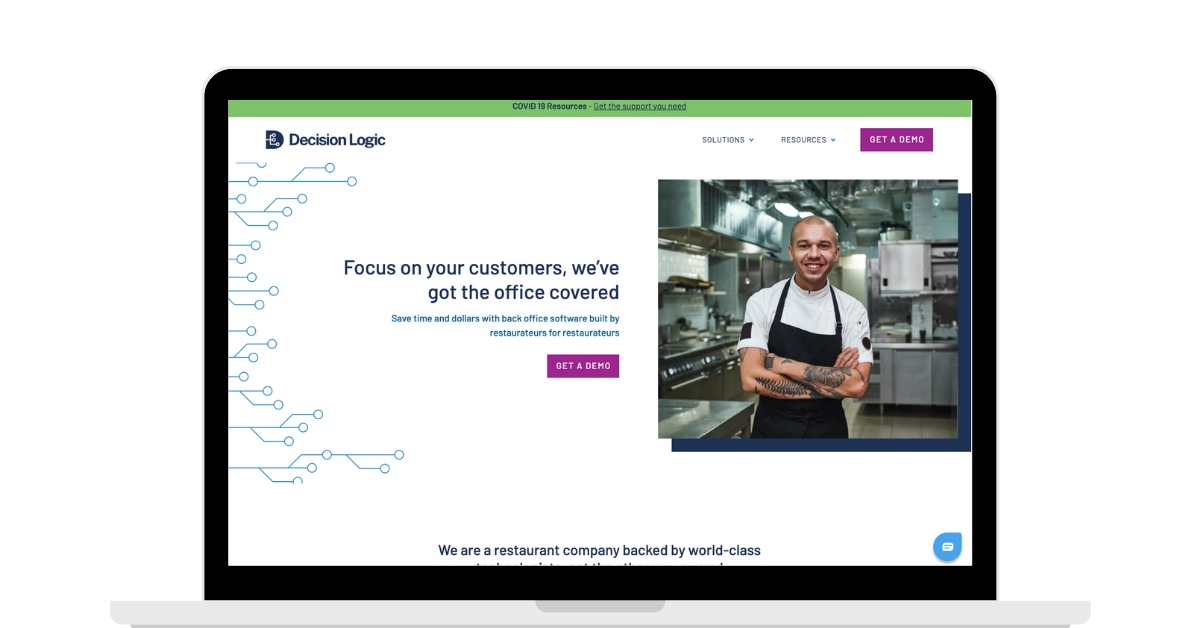 Margins in the restaurant industry are razor-thin, and nothing brought that into sharper relief than the pandemic. The absolute last thing restaurant owners need right now is insecurity around their inventory — that's where Decision Logic swoops in.
Founded in 1998 by restauranteurs seeking a solution exclusively for their industry's needs, Decision Logic entered the market with the goal of saving restaurant owners time and money by simplifying their back-office operations.
Years later, Decision Logic serves up numerous features in an easy-to-use cloud-based platform that does just that, with a focus on deeper understanding of food and labor costs, usage, and opportunities for optimization. In particular, the Decision Logic Inventory and Ordering tool provides users with the power to track ingredient variance at different frequencies, maximizing inventory performance, reducing waste, and saving significant dollars.
Quick Facts
The Impact
By tracking food usage and waste variance, Decision Logic saves restaurant owners thousands of dollars — as well as helps reduce food waste for the industry at large and promotes sustainability across the supply chain.
Government Innovator: Meet Guardian, the Collaborative Platform Saving Lives and Driving Mission Success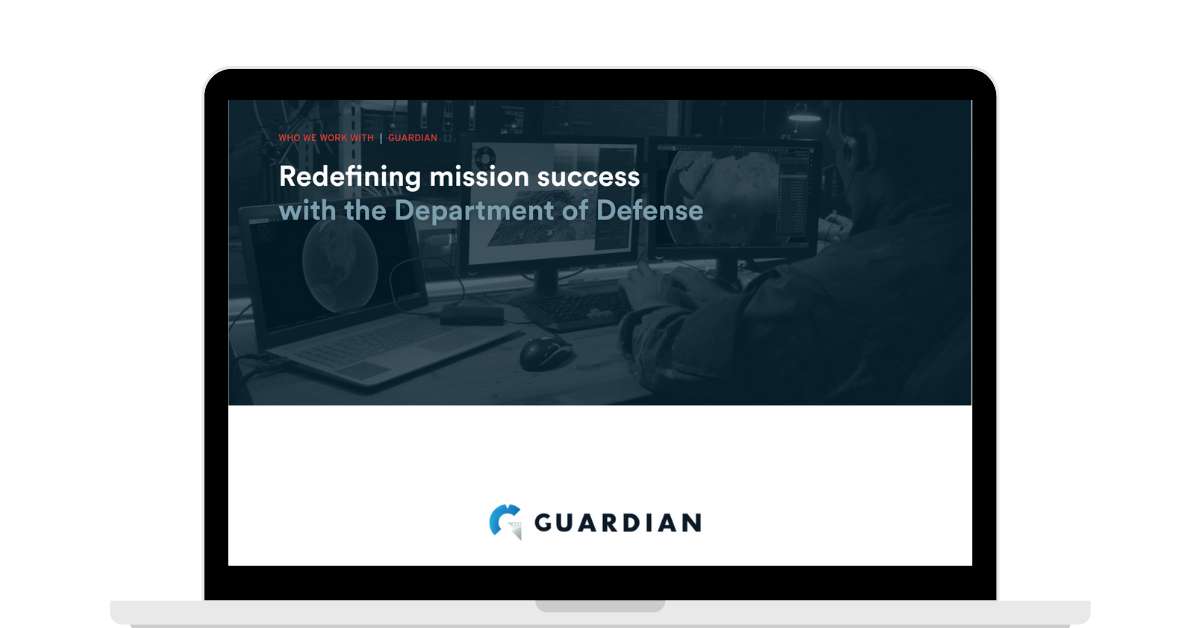 We'd be remiss if we didn't highlight an innovation we're very proud to have been part of — meet Guardian.
When the Department of Defense first approached us, their RPA pilot application consisted of multiple tables of data and a complex user interface that made making high-stakes decisions and real-time communication more difficult.
After working in collaboration with the military personnel overseeing the project, we identified those pain points and noted that they were working with several different systems which, if integrated and made user-friendly, could greatly improve mission success and even create new opportunities.
By taking a commercial product mindset and focusing on the end user to develop a product with modern characteristics and usability, we delivered an intuitive and responsive interface that allows Remotely Piloted Aircraft (RPA) pilots to collaborate and share data in real time for a higher mission success rate.
Quick Facts
The Impact
Seven years later, and the Aviture team has been able to create the ideal solution for users by integrating with over 20 various government systems and sources. That means more lives saved, more people protected, and more successful missions moving forward.
Retail Innovator: Meet Stitch Fix, the Styling Service Redefining Personalization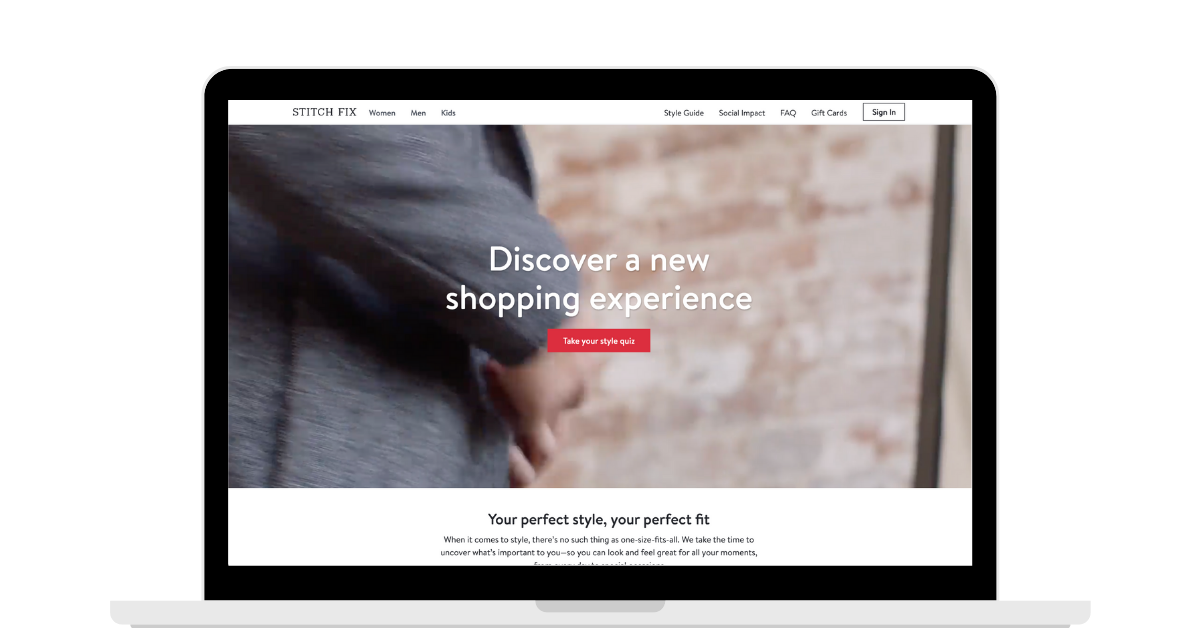 Personal stylists are nothing new, but with the prevalence of fast fashion and even faster e-commerce, they seemed to be the way of an analog world. Until Stitch Fix stepped up, that is.
Stitch Fix is an online personal styling service that delivers boxes of apparel and accessories ("Fixes") to their customers based on their personal preferences. Picked in 2019 as one of Fast Company's most innovative companies, they describe the power of the platform best: "This online personal styling service combines Netflix-style algorithms with human intuition and curation provided by more than 3,000 stylists who fine-tune each Fix."
After being founded in 2011, Stitch Fix has continuously evolved to meet the needs of their customers. They've expanded their demographic, launching product lines for menswear, plus sizes, kids and high fashion; they've kicked off an international expansion and released out an interactive "game" to their customers to garner more effective data to improve their user experience; and, after rolling out their own internal sizing system, they've given that data back to the brands they stock in order to help them improve their products. Talk a culture of innovation.
Quick Facts
The Impact
Stitch Fix is reinventing the retail industry by using a treasure trove of data to improve the shopping experience, including challenging the way brands and retailers size and sell their clothes.
Healthcare Innovator: Meet Suki, the AI-Powered Transcription Tool Helping Doctors Deliver Better Care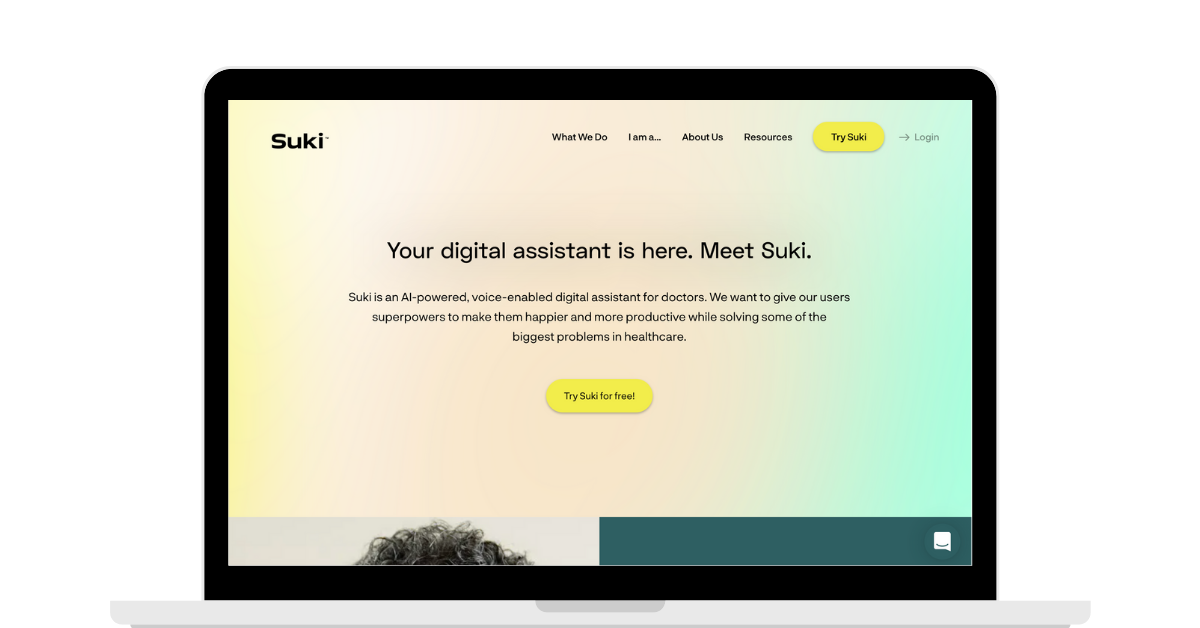 In the wake of a global pandemic, physician burnout is an even more pressing problem — particularly when up to 70% say the primary cause is a mountain of daily paperwork in addition to the care they provide.
Enter Suki, the AI-powered, digital assistant designed to reduce administrative work for doctors and help them provide better care without pausing during a procedure to scribble a quick note. Founded in 2017 by a team of clinicians and technologists, this transcription tool feels like a first step in technology engineered to empower healthcare providers to achieve the Art of the Possible.
Quick Facts
The Impact
Suki's ability to transcribe doctor's notes does more than save pharmacists a little deciphering time — it allows physicians to focus on what matters: better care for their patients (and for themselves).
How Will You Innovate in 2021?
If the examples above have you brainstorming how to transform your organization to reach business innovation, we don't blame you. In fact, we'd love to help!

If you're ready to take the next step with your technology and discover what's possible, let's start talking strategy. We'll get to know your organization, your goals, and your existing tech infrastructure before mapping the journey to your moonshot so you can reach your greatest potential.